To mark our one-year anniversary, we have issued this Research Compilation bringing together the Main Bibliography on DEM-DEC (issued 24 June 2018) and all 11 monthly Global Research Updates issued to date.
This compilation contains:
over 200 books,

500 articles,

30 book reviews,

40 policy papers and reports,

and more.
A treasure trove for anyone concerned with the state and future of democracy. We recommend the lo-fi method of using CTRL+F to find items in your area of interest.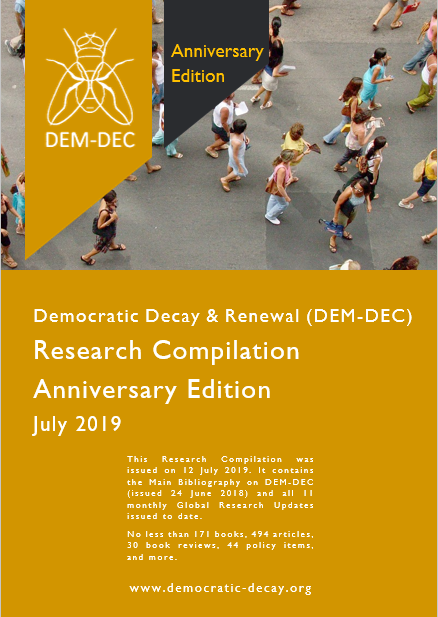 CLICK CTRL+F AND SEARCH A TREASURE TROVE OF RESEARCH